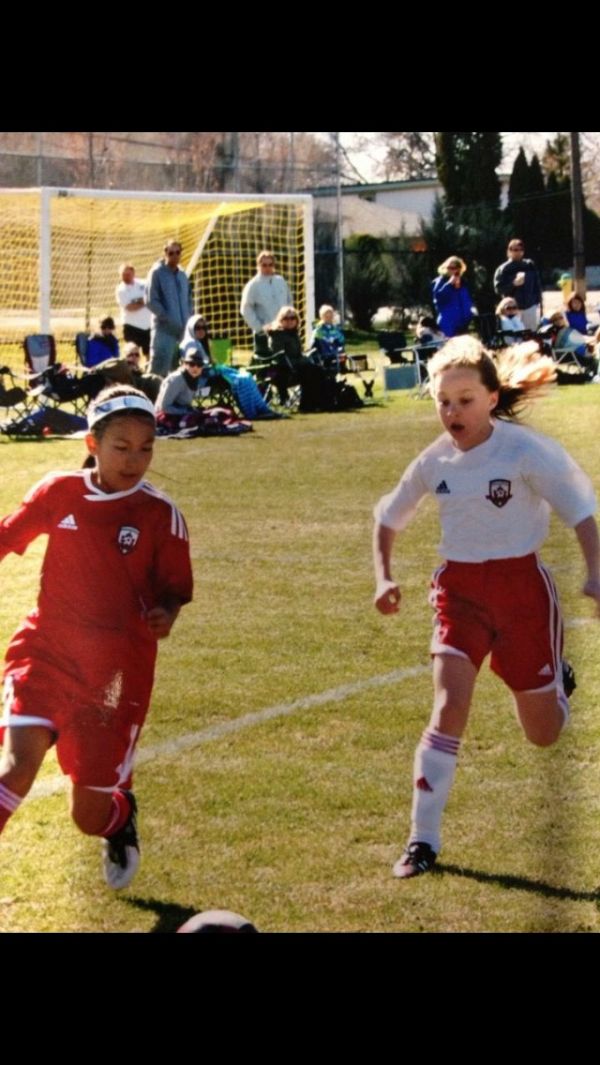 EIFS Armour Supports Kelowna United U14 Girls
Posted: Nov 28, 2015
As tough as EIFS Armour is, we have nothing on the Kelowna United U14 Girls soccer team. EIFS Armour founder Keith's daughter, Ashlyn, and her team play to win; nothing, including a broken collarbone can hold her and the Kelowna United U14 girls team back. Inspired by his daughter and her teammates, EIFS Armour has jumped on board to sponsor the team this season.
Supporting girls in sport is something that is important to EIFS Armour team. Providing girls with equal opportunities to pursue sports and the healthy lifestyle that sport promotes is a huge step in the right direction, and the EIFS Armour team is excited to play a part in that.
"It's important to support girls in sports just as much as it is boys because the girls are just as enthusiastic and driven as any of the boys I've ever seen play, and definitely in soccer," said Keith.
EIFS Armour hopes to help the Kelowna United U14 girls soccer team to another major victory this season. The team, which is a member of the Thompson Okanagan Youth Soccer League of the BC Soccer Premier League, had great success last season, which resulted in them bringing home gold from the B.C. Soccer Provincial B Cup championships in Nelson, BC. This season's Girls Provincial B Cup will be held close to home in Penticton, BC, and EIFS Armour and the team both hope to be there.
Hosting the 2015 FIFA Women's World Cup in Canada created plenty of buzz in the nation about women's soccer, and supporting girls in the sport is only going to create more of these great opportunities. We are looking forward to this season and cannot wait to cheer on the Kelowna United U14 girls on their quest to another gold medal. See you on the field!