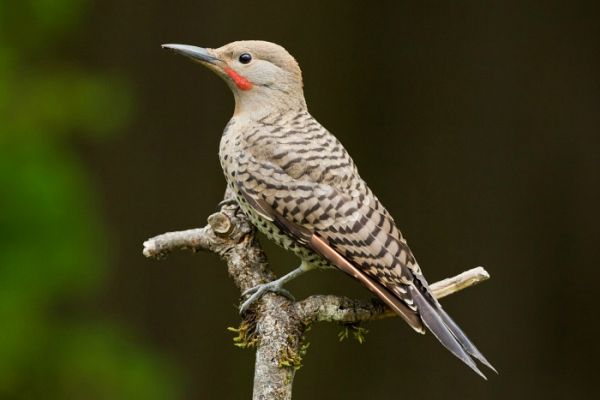 How To Prevent Woodpeckers From Damaging Your House
Posted: Jan 7, 2016
Woodpeckers can be a pain for homeowners; Whether you live in the Okanagan or Florida, these birds have a tendency to peck holes in the sides of buildings. While these holes make your home look bad, they can also provide a home for woodpeckers and other animals to nest in. Holes caused by woodpeckers can also lead to water damage, mould, and other costly damage to your home or property.
As the saying goes, an ounce of prevention is worth a pound of cure, and the same can be said with preventing woodpecker damage to your building. We repair woodpecker damage on many EIFS-clad buildings every year and we have seen just about every method of preventing woodpecker damage that's imaginable. Unfortunately, many of the top suggestions for stopping woodpeckers don't work at all.
Owls
Plastic owl ornaments are a perpetual favourite for homeowners and businesses that are looking to scare away woodpeckers and other birds. In our years of repairing bird damage on buildings, we have across many of these unattractive owls, but we have yet to see one that actually works for longer than a few weeks.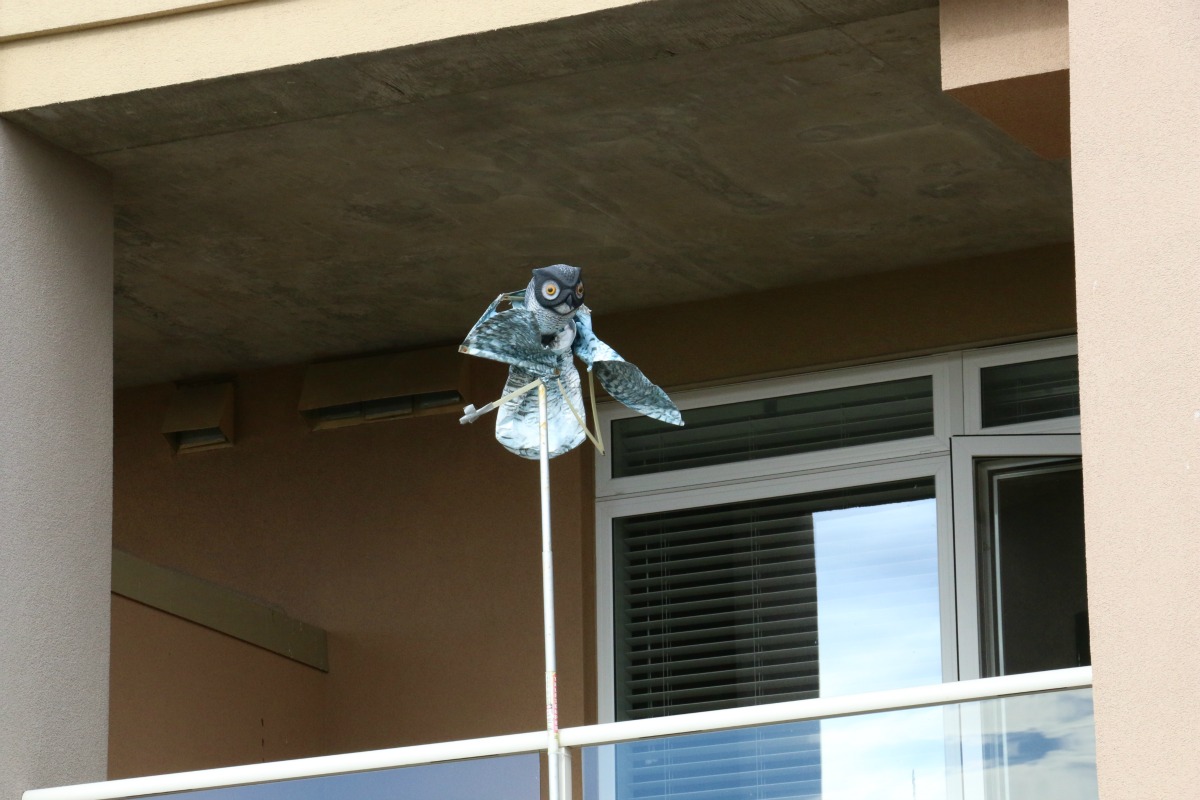 Bird Houses
Building owners mistakenly believe that woodpeckers are strictly looking for a place to nest when they bore a hole into the side of the building. In reality, woodpeckers drum and create holes for a number of reasons, including nesting, communication, and for food. Putting up bird houses for the woodpeckers outside your home doesn't work, though they may be a nice way to attract other, non-damaging, birds to your home.
Netting
Netting is another highly popular way of trying to prevent woodpeckers from pecking your home. The idea is that the birds won't be able to bore a hole into your building if they can't stand or hang from the building. While this isn't entirely a bad idea, most people who have a woodpecker problem have it in multiple, large areas of the home. Not only is the net unsightly, but it's impractical and it isn't even guaranteed to work!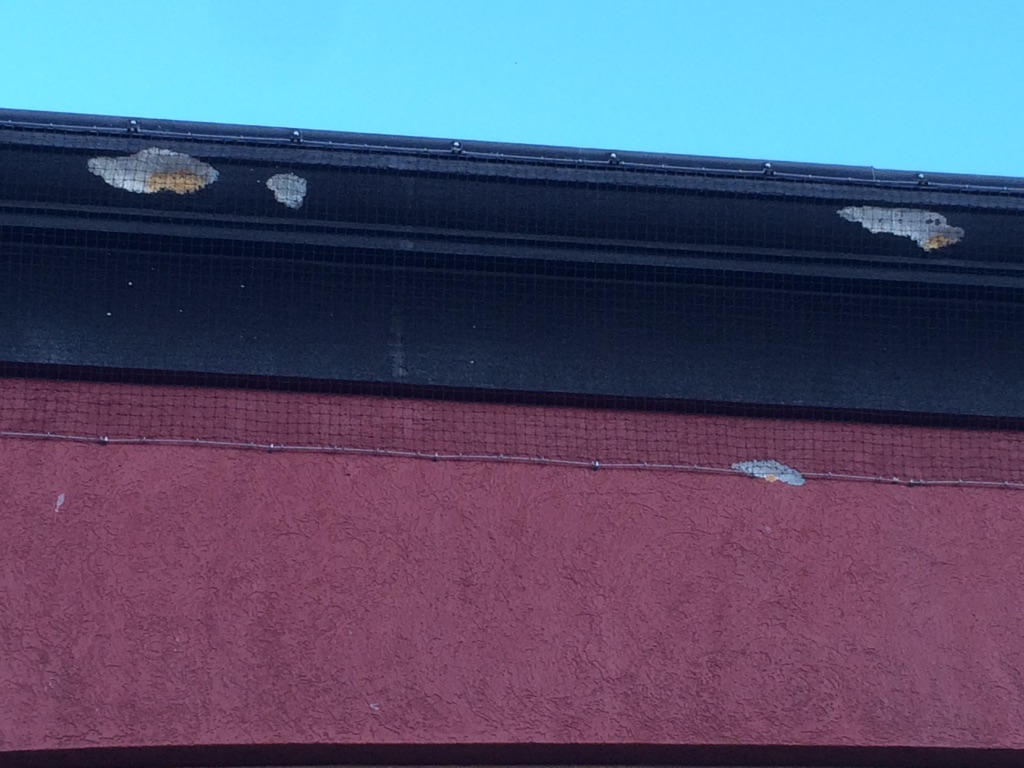 Reflective Streamers
The Cornell Lab of Ornithology is a nonprofit organization and a unit of Cornell University that is a foremost leader in the subject of birds, including woodpeckers. In 2007, the Cornell Lab tested six common woodpecker deterrents to see which one was the most successful at preventing woodpecker damage. Reflective streamers were the only method that worked with any consistency and even then, it only prevented damage to 8 of the 16 test sites.
While reflective streamers may be worth trying for small homeowners and those with minimal wood or EIFS detailing on their homes, you would need a significant number of the streamers placed around a larger property or commercial building in order to be successful in preventing woodpecker holes.
EIFS Armour - Anti-Woodpecker Exterior Wall System
EIFS Armour was developed Keith Eisenkrein, a stucco contractor who found himself repeatedly repairing woodpecker holes in the same buildings, year after year. In working to solve this problem for property owners, he developed a patent-pending EIFS system that combines a diamond mesh system, unique anchoring technique, and acrylic hardeners to form EIFS Armour. The result is an exterior cladding that resembles traditional stucco, yet is virtually impenetrable, making it impossible for woodpeckers and other birds to damage or nest in the walls of your building.
We are so confident in EIFS Armour as the solution to your woodpecker problems that we back our solution with a lifetime warranty against bird nesting!
To learn more about EIFS Armour, visit our FAQ page or contact us today!