How to Get Rid of Woodpeckers
In the battle to keep woodpeckers from pecking holes in the side of your home, you will likely come across many so-called solutions. Not only are these popular ways to prevent woodpecker holes ugly, they don't even work!
At EIFS Armour, we repair woodpecker damage on buildings clad in EIFS systems and we have seen nearly every product for preventing woodpecker damage. If any of these solutions truly worked, we wouldn't have had a need to develop the EIFS Armour system!
Fake Owls
One of the most common woodpecker scare tactics is the 'fake owl' trick. We once arrived to perform some repairs to woodpecker holes in a condominium and found that many of the balconies were adorned with these owls - it clearly wasn't working.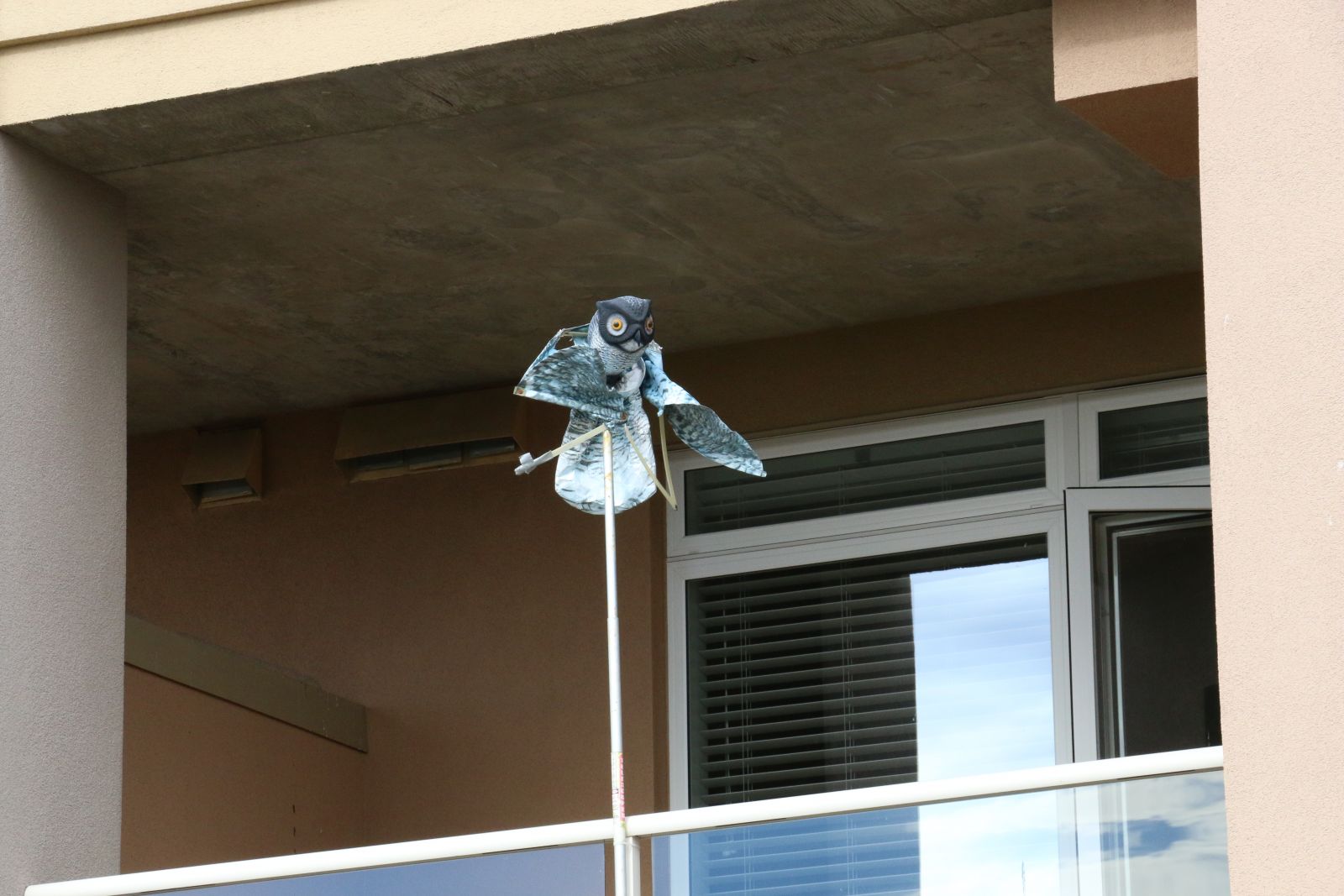 The idea behind this method is that woodpeckers will see this life-sized bird and be scared away from your property. In reality, woodpeckers and other birds are much more clever than that and your plastic owl will cease to be effective within weeks.
Netting
For buildings that are a bit more accessible, netting is a popular choice for stopping the woodpecker damage. In concept, this may seem like a good idea; If the woodpeckers can't stand or hang from your building, they can't peck a hole into. Or can they?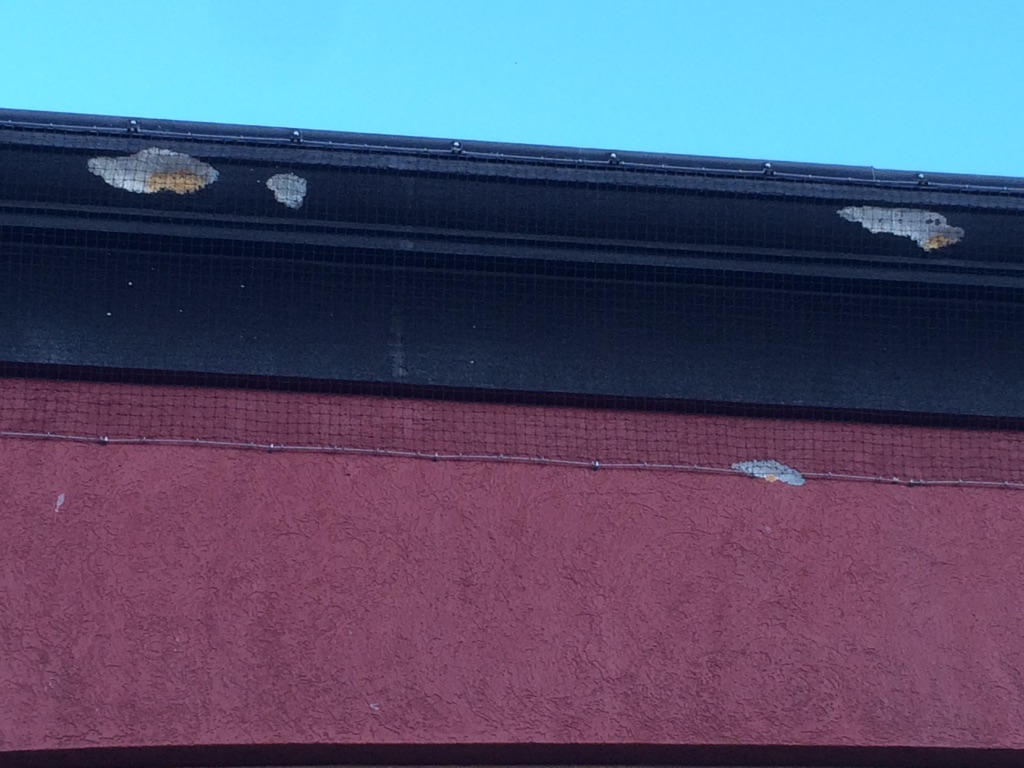 Woodpeckers rarely focus on one area of a home or building, instead selecting multiple large areas around the structure. In the end, you would need to clad a large amount of your building in this netting in order to be effective, destroying the aesthetic appeal of the building for an attempt that likely won't be effective anyway.
Birdhouses
In an attempt to keep woodpeckers from pecking holes in their own home, some homeowners try to offer up an alternative to the tap-happy birds. Unfortunately, the birds typically aren't even looking to find a place to nest when they create holes in your property. Woodpeckers create holes for many reasons, including communication and food. This means that putting up a birdhouse won't solve your woodpecker problem, though it may look lovely in your yard.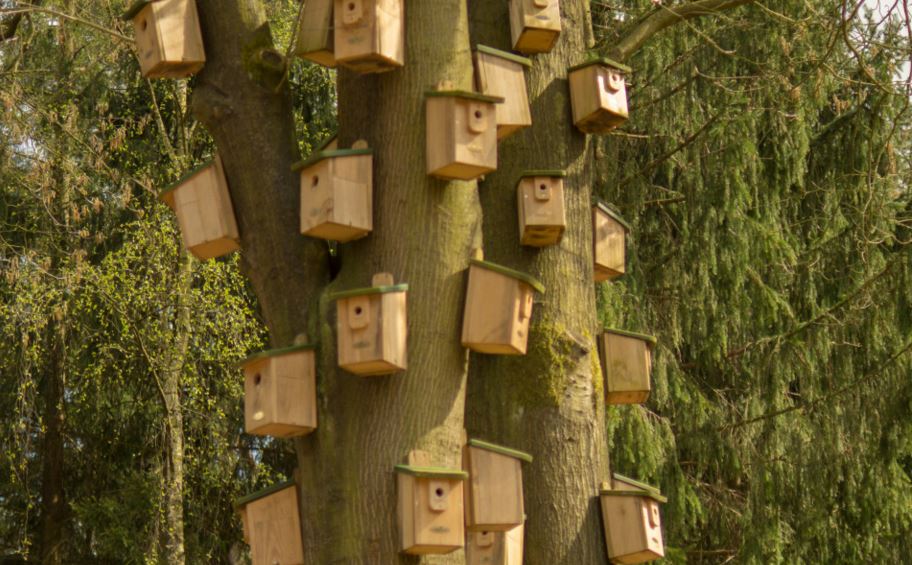 Reflective Streamers
The Cornell Lab of Ornithology, a unit of Cornell University, is one of the world's foremost leaders in the subject of birds, woodpeckers included. In 2007, they tested six of the most common methods for deterring woodpeckers to discover which was the most successful. Reflective streamers proved to be the best option, though it only prevented damage to 8 of the 16 test sites.
For those with smaller homes or minimal wood or EIFS detailing on their buildings, reflective streamers may be your best method for preventing woodpecker damage. Unfortunately, those who have a larger property or commercial building would need a lot of streamers placed strategically around the property in order to be successful in scaring away the woodpeckers.
Reinforcing Mesh / Panzer Fibreglass Mesh
Over the last several years, we've been hearing a rumour that a reinforcing fibreglass mesh used in EIFS can guard your home or business from woodpecker damage. Commonly known as panzer fibreglass mesh, this common material is often used in EIFS systems. While panzer mesh is very strong and resilient, it is still possible for woodpeckers and flickers to penetrate the mesh and drill holes into the exterior of your building. Once the birds have cleared the fibreglass mesh "barrier", it is a simple task for them to hollow out the styrofoam insulation within.
The photo below shows a hole created by woodpeckers at one of our client's properties. As you can see, the reinforcing mesh was no match for the tenacious woodpeckers!
Your Best Defense Against Woodpecker Damage
EIFS Armour is an anti-woodpecker exterior wall system. As a stucco contractor, our founder found himself returning to the same buildings every year to repair the damage caused by woodpeckers and flickers. Through these experiences, he developed EIFS Armour, a patented system that utilizes a diamond mesh system with a unique anchoring technique and acrylic hardeners.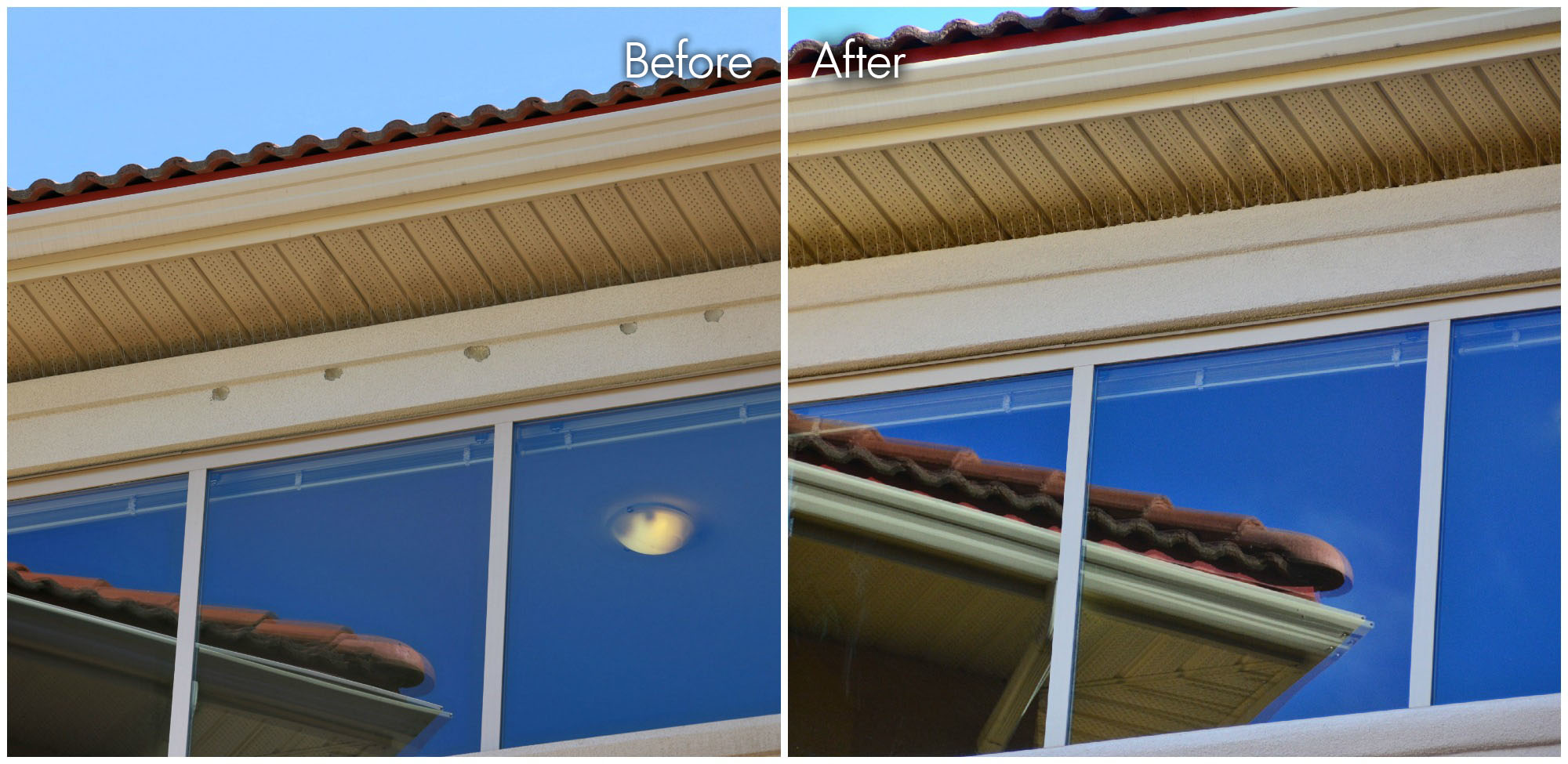 EIFS Armour is an exterior cladding that resembles traditional stucco, yet is virtually impenetrable for birds, making it impossible for woodpeckers and other flickers to put holes in your building. We are so confident in the EIFS Armour system that we offer a lifetime warranty against bird nesting, so you have nothing to lose!