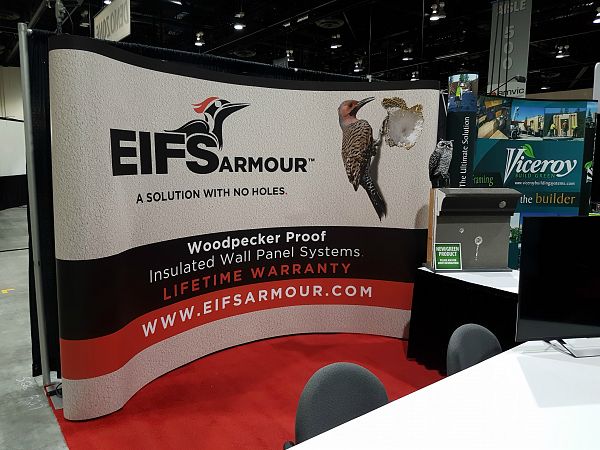 EIFS Builds Relationships at BuildEX
Posted: Nov 18, 2016
For too long, Calgary has been hassled by the pesky woodpecker. This November, EIFS went to Calgary's BuildEx and showed those Albertan woodpeckers what's up.
The Calgary BuildEx is Alberta's largest tradeshow and conference for the construction, renovation, architecture, interior design and property management industries. This year, it hosted more than 225 exhibits in addition to over 40 educational seminars. On the average year, BuildEx attracts 4,000 attendees.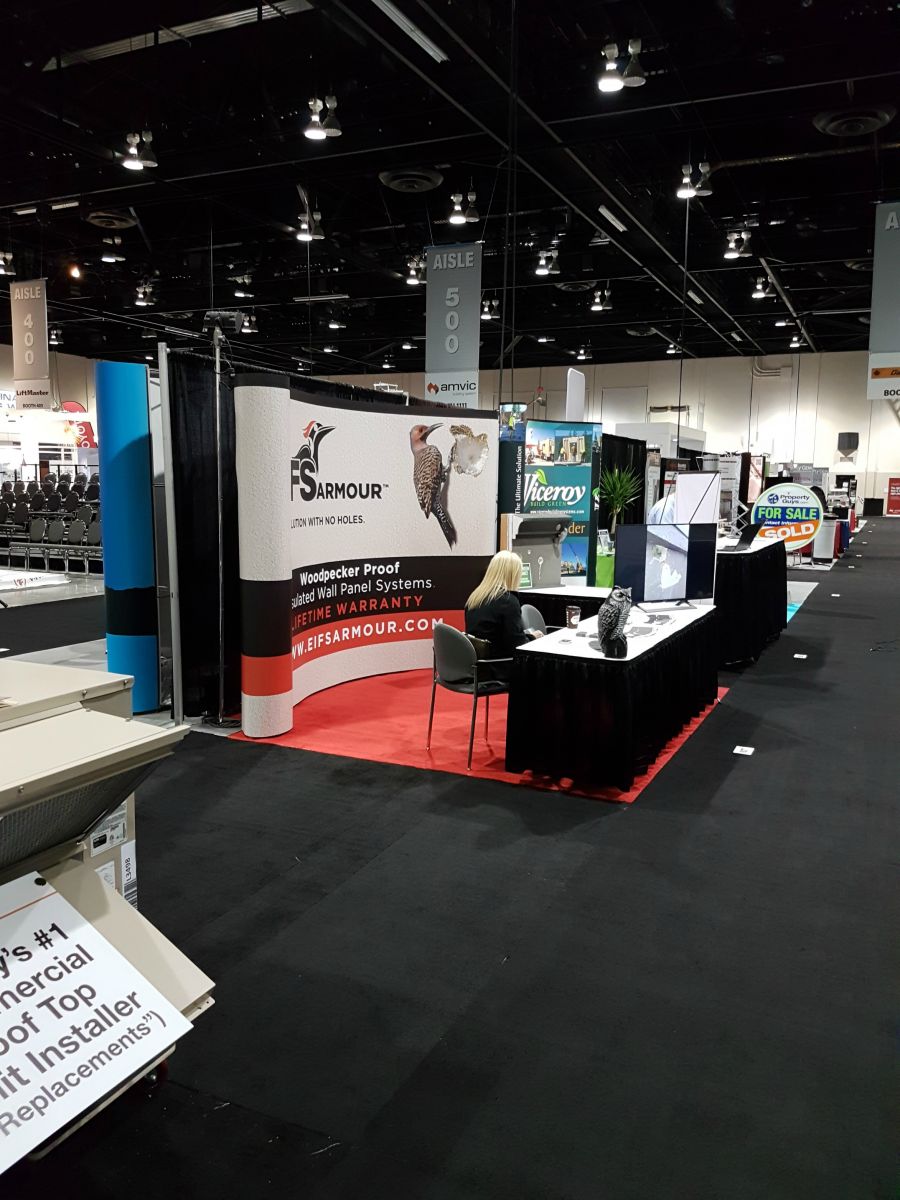 We set up a booth in the heart of BuildEx. At our booth, we spoke with plenty of individuals and contractors who have been affected by woodpeckers. We even had the chance to speak with some architecture students, where we spoke about the hazards posed by woodpeckers.
Alberta buildings are particularly susceptible to the damage caused by woodpeckers. The Flicker Woodpecker is very populous in the Calgary region. In 2015, this particular species was causing over $15,000 in repairs to a seniors community on the outskirts of Calgary. The birds are particularly attracted to the soft styrofoam that is coated by a hard coat shell. The pecking on this shell, and the resulting sound, is a mating call for the birds.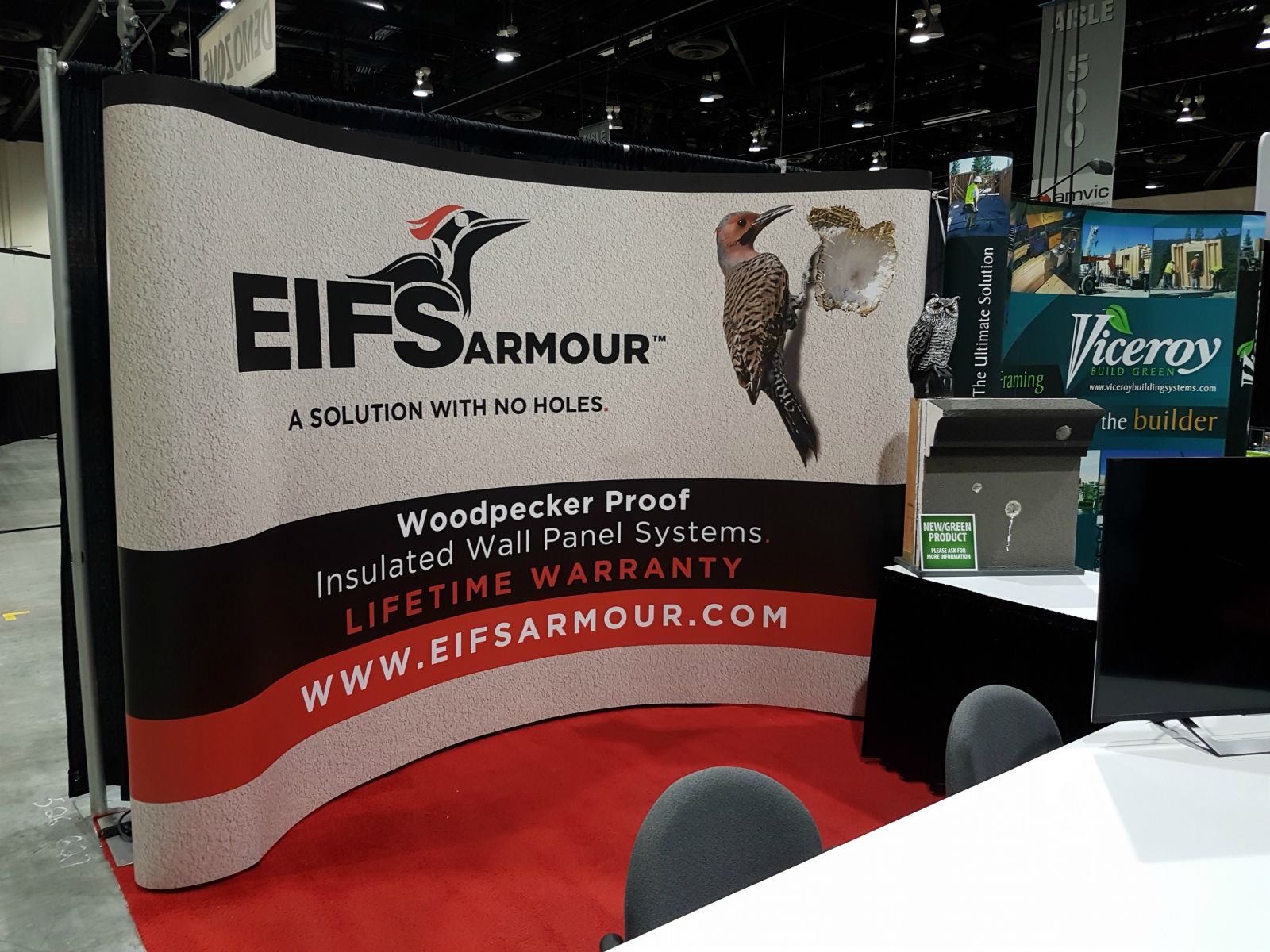 At BuildEx Calgary, we shared our method for limiting the damage inflicted by these birds. Our method combines a diamond mesh system with a unique anchoring system and acrylic hardeners which work together to make the EIFS Armour virtually impenetrable.
This year was our second BuildEx. In 2014, we attended the Vancouver BuildEx. We look forward to the next BuildEx.